Culture Along the Danube: Budapest
An AIA Europe Conference on Architecture and Urbanism
Budapest, Hungary | September 27- 30, 2018
Thursday, September 27, 2018
Opening ReceptionHungarian Association of Architects
Located in a lovely baroque palace in the heart of Budapest, the opening reception will be hosted by the Hungarian Association of Architects. For those who wish to done there the adjacent small restaurant, Épitészpince will be open only for AIA guests. For the adventurous yearning for a walk into the night, a tour of the ruin pubs will be organized
In the early 2000s, the inner part of the VII District of Budapest was made up of crumbling, abandoned buildings. Once the site of the Jewish ghetto, the historic Jewish Quarter became dilapidated in the decades following World War II, after the deportation of 10,000s Jews. In 2002 a few young entrepreneurs sought to make an aesthetic of the decay. While ruin bars started their life as with their grungy and gritty look, with crumbling plaster and the graffiti laden walls that went well with the mismatched furniture.
Friday, September 28, 2018
MÜPA brought to life one of the most significant cultural developments in Hungary of the last 100 years. The building ensures a background for the rich and significant cultural traditions of central Europe, unified in a building with three entities: The Ludwig Museum, the 1800 seat National Concert Hall, and a 450 seat dance and musical theater. The goal of the building was to create a venue acting as the meeting place of the various performing and exhibiting arts. We will tour the building and visit all three cultural components ending with a lunch in the building.
The Etyeki Kúria Winery was established in 1996 with a grape growing area of 2 hectares at Etyek Old-Hill. Soon it became the leading winery of its wine region. In year 2000 significant developments were started: a modern processing and a wine tasting room was built: The Bord Architectural Studio were commissioned to design the buildings. A small iconic jewel was placed in the middle of the vineyards. We will visit the building and have a wine tasting and fine dinner.
Saturday, September 29, 2018
Central European University, CEU
This is the first phase of a campus masterplan for the Central European University. The project changes the relationship of the university to the city. Phase 1 provides a public face for the university, a new entrance on axis with the Danube, a library and learning café for citizens and students. The campus becomes integrated with the urban realm.
Sunday, September 30, 2018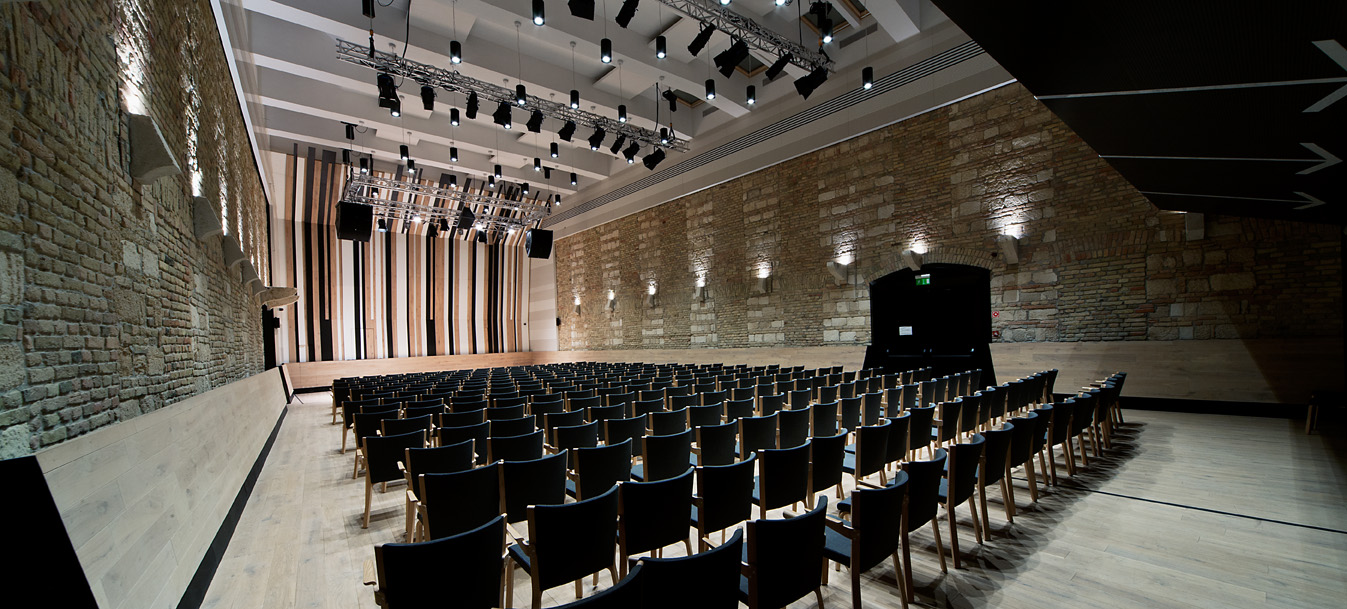 Opened in 2013, the BMC House is a multi functional cultural facility founded by musician and music professor László Göz. With a concert hall, jazz club, library and the Peter Eötvös archive, the building is a unique incubator for the arts..